Client Testimonials
"It's been a fantastic collaboration and partnership and the simulation itself works very well for my students and me."

Associate Professor in Strategy and Governance,
Durham University Business School
"I see Edumundo as partners of the learning service rather than a supplier. Service has always been prompt, helpful and courteous. Staff have advised us based on the modules we run and the type of students enrolled."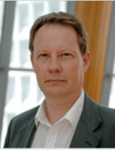 Senior Lecturer in Management, Glasgow Caledonian University
"I felt Edumundo was brilliant in getting students involved in the management simulation from the start and student feedback has always been positive."

Senior Lecturer, Ulster University
"The simulation was a proper marketing simulation. It was adaptable and sizeable for the subject level and we have a good connection with the people at Edumundo. They provide a good support level."

Lecturer and Director of BSc Marketing, Birkbeck University
"A huge thank you to Milo, Jeroen and the whole Edumundo team for supporting us with this. They took the time out to sit down and walk through the simulation with us."

Dr. Karim Ahmed
Director of MSc Engineering Project Management, Coventry University
"Edumundo's excellent support throughout our collaboration made the application of the simulation in the module easy and stress-free."

Dr. Konstantina Skritsovali
Senior Lecturer in Strategic Management, Liverpool John Moores University
"My experience has been really positive. The Edumundo team works so well with very good, pro-active communication. There have been no complaints from my students and the turnaround time from the Edumundo Helpdesk has been very quick."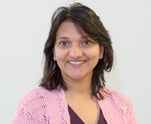 Senior Lecturer, London Metropolitan University
"Our work with Edumundo has really enhanced the teaching and learning experience for our students and staff. Edumundo has also acted as highly effective intermediaries – introducing us to a number of contacts in the Netherlands, both academic and external to the universities with whom we have engaged."
Deputy Head of Centre, Hull University Business School
"Every lecturer should definitely use Edumundo's management simulations. We received very high feedback from our students, they really like the "hands-on" experience of the game."
Head of Department for Economics Finance & Accounting
Liverpool Management School, University of Liverpool.
"Working with Edumundo was an excellent learning opportunity and I'm looking forward to integrating more of the company's simulations into our postgraduate and undergraduate teaching"
Senior Lecturer, Leeds University Business School